Starting in 2021 support and program updates are tied to our new Creator 6 processing program.
With the purchase of Creator 6 you automatically get 12 months support and program updates for all your Applied Streetview off-the-shelf programs.
After the first year we charge a percentage of the purchasing price of all your Applied Streetview programs for continued support and program updates.
Built-in Support Form
All our program now have a built-in support form: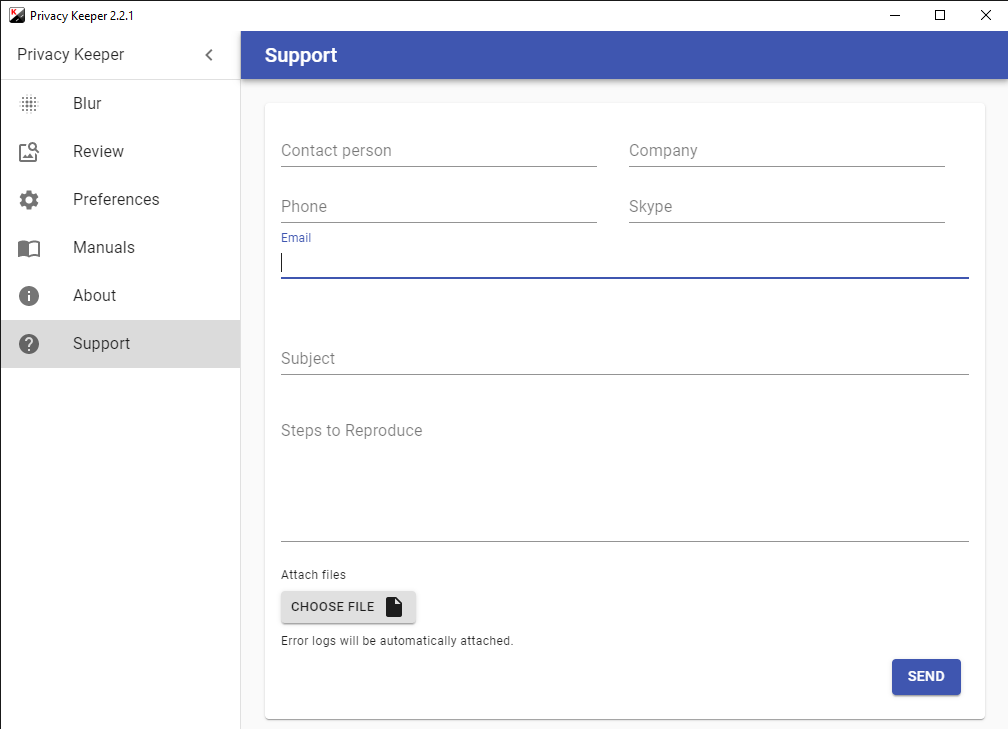 Please describe your problem.
Feel free to attach additional files e.g. annotated screenshots.
The build-in support form automatically provides additionally log data. This makes it more likely we can help you right away.
Other Support Options
Email
Phone
Skype, WhatsApp
Anydesk, Teamviewer
Response time for software support
Same working day.
A working day is a German working day, 9 am to 5 pm.
Need a quick answer right now?
Get in touch with us.